Toyota Built And Tested Boards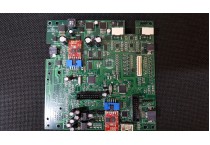 Fully built and tested control boards for Open Source Toyota and Lexus Inverter controllers
---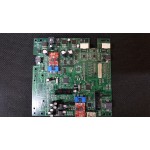 Logic board built and Tested for the Toyota Prius Gen 3 Inverter / Converter.
Price includes worldwide tracked postage and WiFi adapters.
Software and resources available on Github:
https://github.com/damienmaguire/Prius-Gen3-Inverter
Please note MG1 and MG2 sections tested working. No code written as yet for boost module MCU.
Please visit the openinverter.org forum for developments, news and support :
https://openinverter.org/forum/

Requires electronics knowledge skills.
External connector CONN1 must be harvested from the OEM board.

Delivery : 1-3 weeks from order depending on stock.
Price : 350 Euros total. No tax or other surcharges.